Review Overview
Summary : This was a horrible movie that was over hyped which makes it even worse. This movie is barely better than the lost tower. The alternate rookies were only relevant for one scene. Even the fight with Memma was lame unless you the type of Naruto fan that loves anything Naruto related you will notice that this is a horrible movie.
This move was so bad not even Senju dna could save it. The movie was over hyped and the main selling points of the movie did not mean anything.  If the promos did not make the movie look so much better than what it actually is I could have given the movie a 5 or 6 out of 10 which in my opinion is an okay ranking. However this movie gets 4 which mean's bad in my ranking system.  This movie is not as bad as the 4th Shippuden movie the lost tower though that movie was a failure on so many levels. However this movie is nowhere near as good as Blood Prison or the 2nd Shippuden movie Bonds the one where Sasuke comes back. I never watched the whole first shippuden movie the one where Naruto is supposed to die that just screamed fail to me seriously how is the main character going to die in a movie which is probably not even going to be considered as part of the cannon material. The 3rd shippuden movie was barely memorable so I'm not even going to attempt to rewatch it to give it a rating.  I honestly thought this movie would be better than Blood Prison but man was I wrong.
The movie starts off with the mysterious return of the Akatsuki. The young konoha ninja with Kakashi and guy Sensei are watching the Akatsuki waiting for the perfect chance the strike. Naruto however jumps in and starts fighting the Akatsuki and he is doing surprisingly well considering he isn't using sage mode or chakra mode. The other konoha ninja are forced to jump in to assist naruto. The konoha ninja end up forcing the Akatsuki to retreat however it turns out those Akatsuki members were just Zetsu clones which makes sense because Zetsu clones are pretty weak even when they copy a ninja's chakra. Its also not far fetched to believe that Obito made Zetsu clones of ever Akatsuki member. Yes Obito is still posing as Naruto in this movie however I am going to call him Obito because his ide ntity was revelaed in the manga Hollis even did a chapter review on it. This is not a spoiler because every Naruto fan should know that Obito is Tobi by now.  All of the konoha rookies parents decide to give their children recommendations to become jounin well all of the ones that have parents at least. Tenten and Rock lee's parents have never been show because well idk  ask Kishi that question. Sakura's parents are even made an appearance in the movie.
They made an appearance in the road to Sakura filler episode of Shippuden. Her parents have never made an appearance in the manga it doesn't make any sense considering that she is a main character and she started off as 12 years old you would think a parent would be involved in a 12 year olds life. Naruto's and Sasuke's parents were dead so it makes sense why we only see them in flashbacks. Kakashi was a grown man at the start of the series so us not seeing his parents made sense as well. I bet Kishi didn't even think of Sakura's parents one of the editors of the series probably thought it would be a good idea to you know actually show Sakura's parents.  Honestly Kishi you are so poor at handling Sakura's character its just sad.
Anyway Naruto becomes depressed because his parents are dead Sakura on the other hand becomes upset because her parents are annoying. She sneaks out of the house kidnap's Naruto and says that they are going on a date.  They end up talking in the playground around near the school until Obito appears in the village. Naruto and Sakura attack him but its completely ineffective due to his mangekyou sharingan ability.
The best part about this scene is that we get to see Sakura's killer legs also Naruto smashing into that gate is pretty funny.
Naruto and Sakura are transported into the alternate world because Obito tests out his limited tsukiyomi. The limited tsukiyomi manifests the desiers of the people caught into at the time they are caught in it. Naruto wants his parents in his life which is why they are in the alternate wolrd and Sakura is annoyed by her parents which is why they aren't in the alternate world. The personalities of all of the other Konoha ninja's are reversed as a whole.
A quick discussion of the road to ninja character personalities ( Lee is a cross dresser, Ten Ten is clumsy, Neji is a pervert and a good one at that since he has the byakugan. Kiba likes cats, Shino hates bugs, Hinata is a sexy dominant woman that doesn't take shit from anyone! Shikamaru is and idiot, Chouji is slim and smart, Ino is shy and Sasuke is a plaboy asshole instead od just being a regular asshole.  Kakashi and guy switched personalities. You would think Kakashi with guy's personality would be good since it would probably give him greater stamina since guy has the power of youth mindset but it doesn't do a thing.
One of the worst things about this movie is that the konoha ninja are pretty much only relevant for one hot springs scene. None of them fight at all and they are barely seen throughout the movie. The scene when Memma invaded the village would have been the perfect time for the konoha ninja to get a fight scene. Even Sasuke didn't get a fight scene which is surprising since he is Kishimoto's favorite character. Kishimoto was actually involved in this movie which was another huge selling point yet the movie turned out to be horrible strange isn't it?
What happened to this scene with Hinata and Sasuke? Okay I just found the scene was fake I wish it was real though. I looked it up on youtube and saw a video this was some clever photoshop though. I can't find a picture of the anime its from though. I didn't take of major points for this scene not being in the movie though thats a little harsh.
There was no connection between Hinata and Sasuke at all in this movie this scene made me think they were friends. I figured there would be a double date. Naruto being Hinata's date and Sakura being Sasukes date or that the four of them would at least hang out.
Now on to the hot springs part of the movie with the best character in this movie the Road to Ninja Hinata! I give you some decent fan service not fairy tail level fan service but stills its okay.
Naruto and Sasuke went to the hot springs with the guys if you're into the Naruto sasuke pairing I'm sure you liked this scene.
See Ino is shy in this movie.
Now onto my queen Hinata!
So I was scrolling down google and found confession. Just because a girl wears revelaing clothes does not make her slut you can walk on the beach and notice a girl wearing something like this. Also notice how the artist exaggerated her nipples in order to make her outfit look more "slutty"  Also her shirt is slightly shorter than it was in the movie.  If you find this outfit to be slutty then I advise you to never go to the outside or on the internet because you're going to encounter girls with this type of clothing or less.
After the hot springs scene Naruto goes to Tsunade's office to question her about the world and then he meets his parents.
They were on some long mission and now they are going on another mission to find the red scroll that Jiraya protected before being killed by Memma the masked man which was part of some toad prophecy. I have no idea what the red moon scroll was supposed to do nor do I really care. They end up getting the scroll after fighting with the toads. Gamabunta injuries Kushin with his oil technique with doesn't make much sense since she should be stronger than that but w/e.
Naruto ends up beginning to accept that his parents are in this world and starts liking them which makes for the most heartwarming moments in this movie.  However the pacing was somewhat fast so there was not a lot of time spent on these scenes but they were still nice.
I may have given the movie a low score but I really do love these scenes. The family connection was good I was expecting a good team up with his parents but we didn't get anything in that department.
Memma ends up attacking the village so he can get the red moon scroll. Tsnadue gets owned in one move it was so sad. Kushina was reduced to fodder, Minato was low tier, Guy and Kakashi were fodder as well. Sakura gets taken out by some weird tiger. The worst part of this scene was that the rest of the konoha ninja's did not show up and fight Memma I found that to be such a wasted opportunity.  Naruto ends up going after Memma once he kidnaps Sakura.
He combats Memma in sage mode however Memma is still too strong for Naruto to beat.  Naruto clashes his rasenshuriken with Memma's great spiraling ring and then mema''s cloak and mask rip off to reveal that he is the Naruto of this world then again its not any bit shocking since we knew that from the promo's.
Also the akatsuki make an appearance as well in this world they are mercanaries and were hired by Tsnadue to help Naruto in the fight against Memma.  Memma summons the a black Kyuubi in order to defeat Naruto. The fox then notices that Naruto is losing and offers him his power. Naruto then says that he is going to fight him in his chakra which brings up the question why didn't naruto enter chakra when Memma first attacked the village or at least earlier in this fight. Naruto does not use chakra mode at all in this movie which is a problem. Also the village at the beginning was a pre Pain assault village yet this is a post pain assault naruto. The same plot hole is there in blood prison and even more so since in Blood prison Naruto knows Killer bee yet he is not able to use chakra mode.
Also the chakra mode I'm talking about is stage 1 chakra mode.
Naruto then decides to team up with the kyuubi in order to combat the black kyuubi which you think would be awesome but its not awesome.
The fight is comprised of Memma and Naruto riding on their foxes while they both fire mock bijuu dama's. The fight ends off on either a head butt or punch I can't remember since the fight was not the least bit memorable. I would have rather seen them both fight in chakra mode seeing a dark aura chakra mode would have been so cool.
Obito ends up taking over Memma's body which is why Memma has a sharingan in some of the promo's that was unexpected though. Naruto beats him using the most ghetto flying ryajin knock off ever Naruto throws the kunai jumps over him and hits him with rasengan. Honestly obito should have been able to become intangible before Naruto was able to hit him. Memma's reverts back to looking like Naruto then Minato and Kushina come realizes which one is their true son. Naruto says goodbye to his alternate parents and then they still tell him that he loves them. Once Naruto and Sakura come back to the real world Sakura goes back to spend time with her parents because she became lonely. She tells Naruto that what they did counts as a date then Naruto  gets angry in a comedic fashion and then says how was that a date. Naruto is then greeted  at his house by Iruka who presents him with a cake in welcomes him home.
Now on to some plot holes in road to ninja how long were Kushina and Minato on that mission that Memma was able to go rogue set up base and kill Jiraya. Also where was road to ninja Sakura she came back to her world at the end of the road to Sakura special.  Why did Memma turn back to normal at the end of the movie sure Naruto beat Obito but Memma was able before he interfered in the world.  Imagine if Sakura was the villain and had the kyuubi that would have been pretty interesting after in this movie her Dad was the fourth hokage.
Over all this movie was over hyped with all of the promo's. If the promos were not over done this movie would have gotten 6 in my book because overall its an average movie. However the fact that is was over hyped and turned out to be average lowers the movies score also the konoha ninja's didn't do anything yet they were a major selling point of the movie. Honestly this movie let me and other Naruto fans down. If you want to be a huge narutard and say that this movie was amazing keep in mind that other Naruto fans will admit this movie was not good.  Also everyone being fodder or low tier in this movie beside Naruto was did not do the movie any justice.
On a random hormone fillled note if I was Naruto I would have stayed in the alternate world for Hinata this is a change I highly approve of since I love an aggressive woman. Shy Hinata make room for the new and improved tough girl Hinata. She was my favorite part of the movie by far and it upsets me that she didn't do anything.  Well looks like I'm going to go to a cosplay event and find the  girl with the best Road to Hinata cosplay and marry her.
Check out King of lighting's review I strongly agree with most of the points he makes in the review.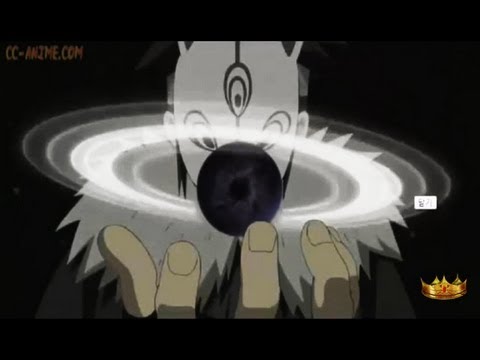 If you like this video then check out his youtube channel 
Review Overview
Summary : This was a horrible movie that was over hyped which makes it even worse. This movie is barely better than the lost tower. The alternate rookies were only relevant for one scene. Even the fight with Memma was lame unless you the type of Naruto fan that loves anything Naruto related you will notice that this is a horrible movie.